Tennis Club Pirogovskiy
The "Pirogovskiy" Tennis Club is located in a green corner of the Mytishchi district, Moscow region, some 14 km from the Moscow Ring Road, rather close to a beautiful lake and a favorite recreation area — the Pirogovskiy water reservoir.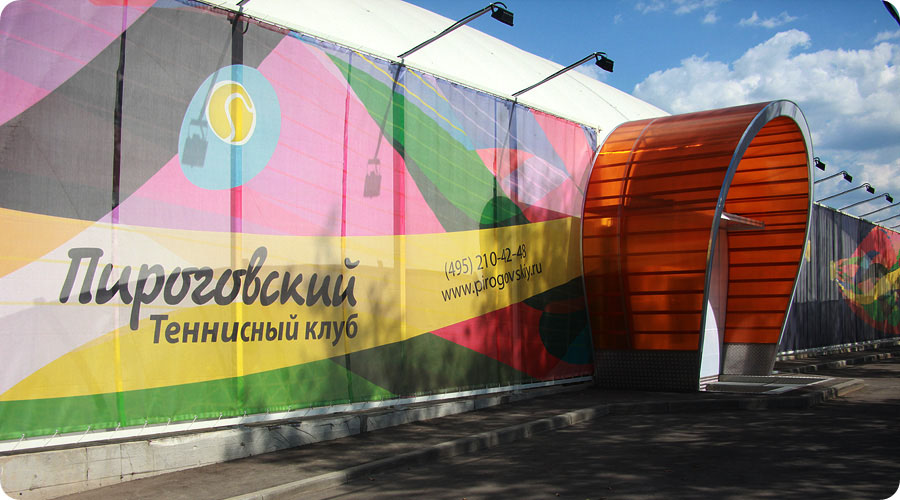 Our tennis school will give you the opportunity to learn all the details and intricacies of this wonderful game called "Tennis." Professional coaches of the "Pirogovskiy" tennis club are highly qualified and experienced. Our tennis club will receive with pleasure both the youngest tennis players who make their first steps in professional sport and adult tennis fans of all ages and training experience. This is a game, with which to fall in love is never late!

At your service are the following:
• Parking
• 7 indoor tennis courts
• Individual and group tennis trainings
• Specialized training of juniors and professionals
• working up of individual training and tournament schedules
• holding of summer tennis camps
• Children and amateur tennis tournaments on weekends
• junior and professional tennis tournaments, including PTT, ETA, ITF
• general physical training and stretching
• fitness
• Kids Club
• cafe with free Wi-Fi area
• pro tennis outfit shop
• spacious locker rooms, including children, comfortable recreation and waiting areas
• individual cells for stock storing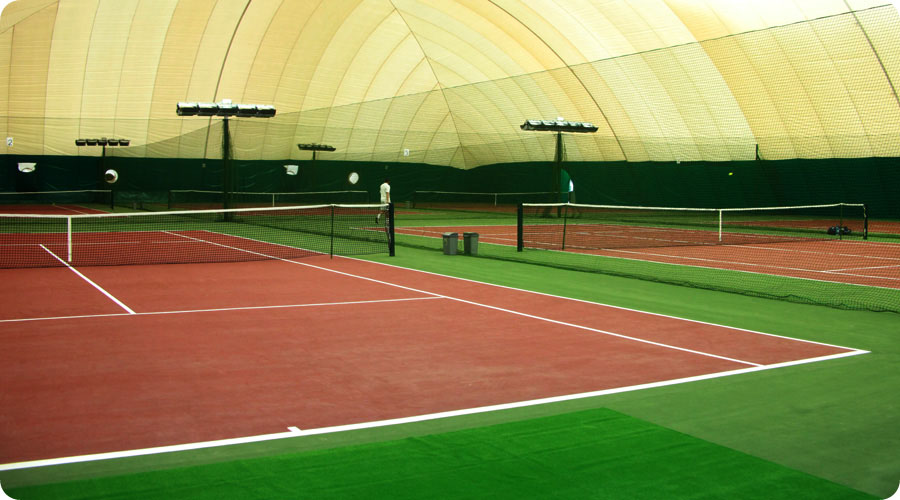 Visiting us you will get that the "Pirogovskiy" tennis club was created for useful and enjoyable leisure, learning and playing tennis, and not only for this.
There are a few reasons to prove this:
• 7 indoor tennis courts with Casali Softplay cover (Italy), certified by the International Tennis Federation (ITF), which allows our club to arrange competitions of international level. Testing any court in our club you can feel yourself as a player of largest world tournaments!
• Comfortable gym gives an opportunity for having classes of aerobic and power programs, yoga, Pilates, and martial arts as well.
• Kids Club is always happy to receive the youngest visitors, offering them a special development programs and children′s fitness.
• massage
• a cup of coffee, sitting in cafes and watching the game of tennis players
• purchasing of necessary equipment at a special tennis shop or re-pulling the strings of your racquet.

Tennis Club Pirogovskiy is open for you every day from 6:00 to 24:00.
Our contact phone lines: +7 495 210-42-48, +7 495 724-18-37


Share this page in Social Networks: